New investment- Caplyzer
KTH Holding invests in Caplyzer enabling efficient green hydrogen
KTH Holding welcomes Caplyzer AB as new portfolio company. Caplyzer is based on a breakthrough KTH research into a new design of electrolyzers used for hydrogen production by water splitting. This enables the world's first electrolyzer that operate like a capacitor, simplifying the design and increasing safety as well as efficiency of hydrogen production. These are all key limiting factors in the growth of hydrogen production from sustainable sources.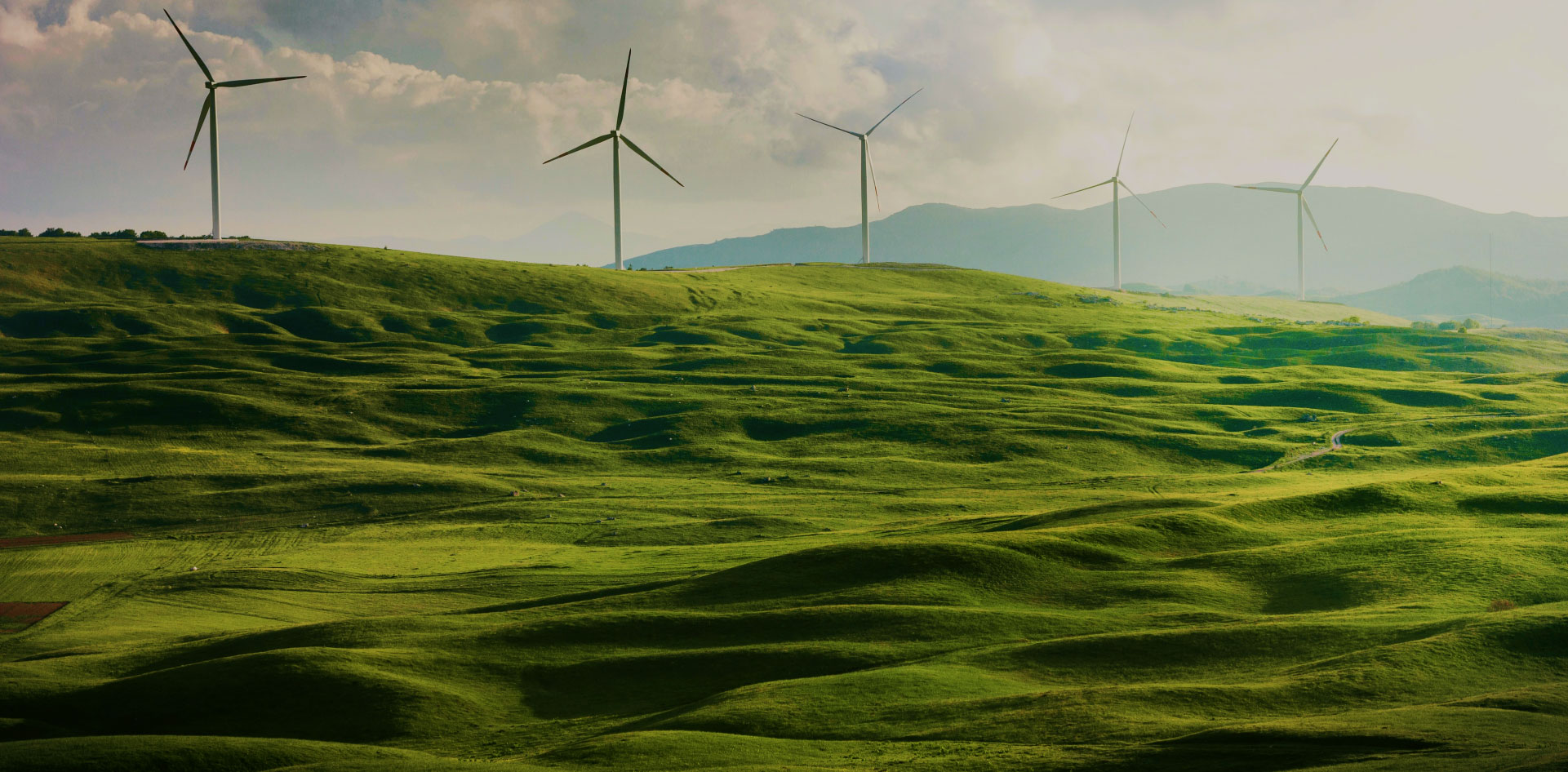 Hydrogen is set to play a key role for decarbonization and in the shift towards sustainable energy sources for storage of renewable energy. The market for green hydrogen is set to grow by 50% every year to reach hundreds of billion USD. A key component in hydrogen production are the electrolyzers used for to split water into hydrogen. However electrolyzer technology faces several challenges such as high costs, use of rare earth minerals and problems using them with varying energy supply (e.g. from wind or solar photovoltaics).
Caplyzer has pioneered a new design concept combining an electrolyzer that operates like a capacitor thus removing the need to have a membrane to separate the evolved gases (a major cost driver). This simplified design lowers costs which together with using abundant and environmentally friendly materials renders the technology competitive. In addition safety is increased as mixing of the hazardous produced gases are avoided due to decoupling of hydrogen and oxygen production. The design enables electrochemical mechanisms with a significantly improved efficiency (over 90% vs todays 70%) and higher hydrogen purity. The technology is proven in lab scale prototype stacks and is currently being scaled up.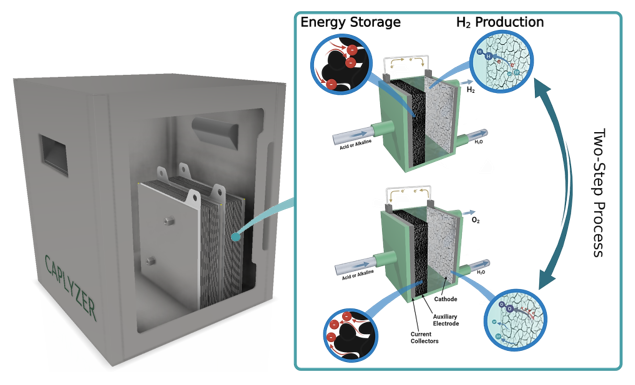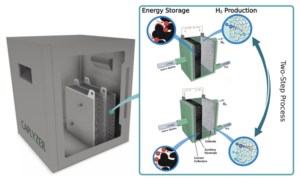 Caplyzer is founded by professor Joydeep Dutta and researcher Esteban Toledo who together have more than 30 years of experience into design of electrochemical devices.  Professor Dutta also has significant entrepreneurial experience from spinning out companies from research.
"The electrolyzers developed at Caplyzer is based on multiple years of research at KTH and the uniqueness is that it is simple, cost efficient to manufacture and is the first successful decoupled hydrogen production system working simply as a capacitor. Probably the next generation electrolyzer technology that will be widely accepted by industry" says Joydeep Dutta, founder of Caplyzer AB.
The company has been developed with the support of KTH Innovation for filing initial patents and developing prototypes and now KTH Holding AB chose to invest and support the journey to the market.
The investment is aligned with KTH Holding's strategy to focus on deeptech i.e. complex research-based technologies in the very earliest stages of commercial development, especially technologies that address the climate challenge.
"The Caplyzer technology addresses the very large and growing global market of green hydrogen.They have a proprietary technology that is really novel and unique and holds great potential for industrialization.  We are glad to be an investor taking part in building the company further", says Daniel Carlsson, Investment Manager at KTH Holding AB.
About Caplyzer
Caplyzer is a leading provider of clean energy solutions based on our groundbreaking electrolyzer technology. Our team of experts has extensive experience in the field of energy production and is dedicated to providing innovative and sustainable solutions that can help protect the environment. www.caplyzer.com
About KTH Holding:
KTH Holding invests in early stage start-up companies based on research or education at KTH. KTH Holding is part of the innovation ecosystem at KTH supporting commercialization via investments in companies and intellectual property rights. The aim is to make research, new ideas and knowledge from KTH generate a positive impact in society. The investment portfolio comprises more than 50 companies in many technology fields and development stages. www.kthholding.se