Cellfion stänger såddrunda
The cleantech startup Cellfion celebrates its first anniversary by securing financing to enable the next steps towards the commercialization of the world's first biobased membrane. Cellfion has now secured a seed investment of 14 million SEK where KTH Holding participated together with Almi Invest Green Tech, Voima Ventures, Klimatet Invest and LiU Invest.
The transition to replace fossil fuels with renewable, green energy has been moving at an unprecedented rate in the last decade. However, the expansion of the renewable energy industry doesn't come without its challenges – especially where energy storage is concerned. Intermittent renewable energy, such as wind and solar, require a means of storing energy, since the sun isn't always shining and the wind isn't always blowing. Rapidly emerging technologies in the form of Redox Flow Batteries and hydrogen can provide the perfect solution, where energy can be stored and discharged upon demand. Cellfion is here to enable these solutions and ensure sustainability with their unique biobased membranes.
The unique characteristics and raw materials of Cellfion's membrane is what sets them apart in today's market. Cellfion's technology is made from the most abundant biopolymer on the planet, cellulose, derived from wood. By extracting cellulose nano fibrils from wood, and modifying the surfaces, the fibrils can be fabricated into sheets of membranes that can be used as critical components in energy storage and conversion devices, such as Redox Flow Batteries and fuel cells. The fact that Cellfion's membranes are made from an abundant forest material makes them not only sustainable, but also cost-effective.
"To the best of our knowledge and extensive research- we are the first company working towards the commercialization of biobased membranes with no toxic substances at all", says Liam Hardey, CEO of Cellfion and Forbes 30 under 30 2022 nominee.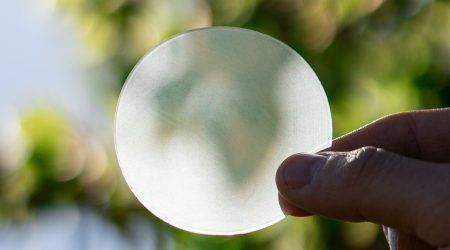 "We are happy take part in this investment round and continue supporting Cellfion that has made great progress since our pre-seed investment. They generate a lot of interest and obviously address a very interesting market  says Daniel Carlsson, Investment Manager KTH Holding AB.
Cellfion stems from 10 years of research at KTH Royal Institute of Sweden, Linköping University and RISE. When taking the steps from research to a commercial product, it's important to surround the company with good partners that are long-term and believe in the company's mission. Cellfion has now secured a seed investment of 14 million SEK from Almi Invest Green Tech, Voima Ventures, Klimatet Invest, LiU Invest and KTH Holding.
The equity injection enables Cellfion to continue the development towards being a scalable manufacturer of sustainable membranes. In the coming years, the company plans to expand their team, begin their rapid prototyping by working with customers and partners, and focus on getting their first product to market.
For more information:
Liam Hardey, CEO Cellfion Email: liam.hardey@cellfion.se
Alexandra  Troulioti, Communications  and marketing  manager, +46709838506 alexandra.troulioti@cellfion.se
About Cellfion
Research at KTH, LiU and RISE combined cellulose fiber knowledge with electrochemistry and  as a result, Cellfion was born  as  a  company  in august 2021. The research combined cellulose fiber knowledge with electrochemistry and as a result, Cellfion was born as a company in august 2021 and Liam Hardey became its' CEO. The company is based in Norrköping but has recently moved into its new headquarters in Stockholm. Today Cellfion consists of 4 team members and a board of advisors and researchers with long experience in the field.
About KTH Holding:
KTH Holding invests in early stage start-up companies based on research or education at KTH. KTH Holding is part of the innovation ecosystem at KTH supporting commercialization via investments in companies and intellectual property rights. The aim is to make research, new ideas and knowledge from KTH generate a positive impact in society. The investment portfolio comprises more than 40 companies in many technology fields and development stages.