Ny investering i Glycolink
KTH Holding invests in Glycolink – enabling more sustainable hydrogels
KTH Holding welcomes Glycolink AB as a new portfolio company. Glycolink is developing biobased hydrogels, water-based polymeric materials found in a wide range of products that we use every day. The primary focus is on personal care and cosmetics where there is a desire for sustainable and natural ingredients. The novel class of hydrogels developed by Glycolink contains just two natural ingredients from sustainable sources and offers easy, low cost, and sustainable manufacturing.
Hydrogels are high-water content polymeric materials used in a range of products such as moisturizers, cosmetic face masks, contact lenses, diapers, toothpaste, and hair gels. However, many hydrogels are based on fossil-derived ingredients or are manufactured in complex processes requiring many ingredients, solvents, and catalysts. The Glycolink technology was invented by KTH researcher Lauren McKee who discovered that mixing a natural polysaccharide and a natural protein created hydrogels with interesting properties. This was the start of a journey to further explore and develop the technology and find its best application areas, secure protection via patenting, and validate that there is an interest on the market for such materials.
"The hydrogels developed at Glycolink are based on several years of preliminary research at KTH. The gels are made exclusively from biopolymers and the uniqueness in our approach is that we do not need to chemically modify them. We believe that this is a step towards a more sustainable hydrogel manufacture." says Lauren McKee, founder and CEO of Glycolink AB.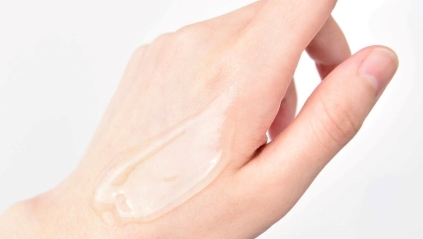 Lauren has a background in biochemistry and microbiology, with a main focus on carbohydrate-active enzymes.
"These hydrogels came out of basic research I was performing in the KTH Division of Glycoscience, where my main goal is to understand the environmental contributions that soil bacteria provide. This very open research question led to the material innovation being explored now with Glycolink. When I first observed the gel-forming interaction, I connected with KTH Innovation to explore the novelty of the discovery. They helped me with an initial market research survey and patent search. Then, through the KTH Innovation mentor programme, I met my co-founder Mohamad, and we decided to build Glycolink together. Mohamad has a relevant scientific background but also brings many years of entrepreneurial experience that complements my own skill-set." says Lauren McKee
The team consists of KTH researcher Lauren McKee who teamed up with Mohamad Takwa who now chairs the company board. Another co-founder is Mengshu Hao, a former post-doc in the McKee group. Lauren is joined in the lab by Felise Elemia Freire who has expertise in sustainable bioproduction.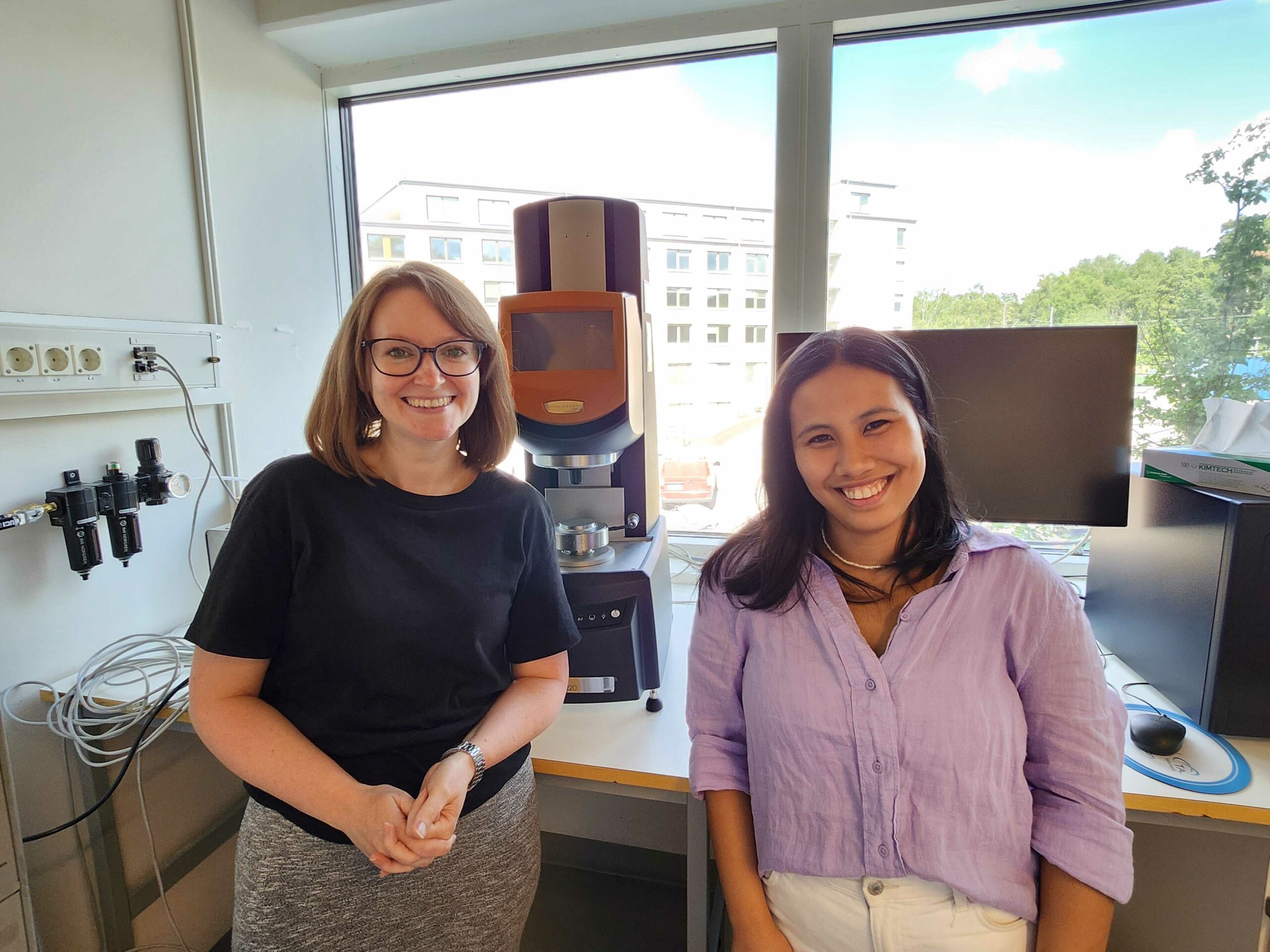 The technology has been developed from the start with the support of KTH Innovation, and KTH Holding AB has now chosen to invest in Glycolink. As a first potential application, the team is exploring the use of the Glycolink gel as a rheology modifier in complex formulations used in the cosmetics industry, as well as looking into its use in the biomedical or life science sectors.
"The support and investment from KTH Holding has been crucial at this earliest stage of company formation and has allowed us to bridge the gap from research to commercialisation by protecting our IP and making us more investment ready. Support from KTH Holding also lets us integrate into the KTH Innovation ecosystem so that we can take advantage of the tremendous expertise and network they have built. This will be especially helpful when it comes to recruitment and reaching out to potential commercial partners." says Lauren McKee, CEO of Glycolink AB
The investment is aligned with KTH Holding's strategy to focus on research-based technologies in the earliest stages of company development, especially technologies with a focus on sustainability, just like Glycolink.
"Glycolink is an interesting platform technology with multiple potential applications. This is something we like to invest in. Glycolink also has market interest and the potential to address both high-value target applications in cosmetics and eventually move on to more larger scale applications for the hydrogels. With a growing interest for sustainability and natural and simple ingredients we are glad to be an investor in Glycolink", says Daniel Carlsson, Investment Manager at KTH Holding AB.
---
For more information contact
Lauren McKee, CEO, lm@glycolink.com
About Glycolink:
Glycolink is offering an innovative hydrogel based on a technology platform developed at the KTH Royal Institute of Technology. By combining a novel protein that acts as a crosslinker by binding to certain polysaccharides, Glycolink is creating a 100% biocompatible and biodegradable hydrogel from renewable resources. The protein is recombinantly produced in our lab, while the polysaccharide is produced by fungi fed on low-cost carbon sources. Polysaccharides are found in a range of products we encounter every day, including food and cosmetics. The protein-polysaccharide binding interaction, which occurs spontaneously at room temperature, means that no chemical modifications are needed, reducing the production cost and waste footprint of our process compared to conventional polysaccharide cross-linking techniques. The gel possesses the same versatility and tunability as other hydrogels and is equally amenable to agitation while being completely non-toxic. www.glycolink.com
About KTH Holding:
KTH Holding invests in early-stage start-up companies based on research or education at KTH. KTH Holding is part of the innovation ecosystem at KTH supporting commercialization via investments in companies and intellectual property rights. The aim is to make research, new ideas and knowledge from KTH generate a positive impact in society. The investment portfolio comprises more than 50 companies in many technology fields and development stages. www.kthholding.se