Nyinvestering i Gordian
KTH Holding has invested in Gordian Logistic Optimization Systems AB- a spin-off from KTH research that develops a software platform for transport planning and logistics. With Gordian's software customers can analyze infinite streams of transport routes to optimize transport efficiency and environmental impact.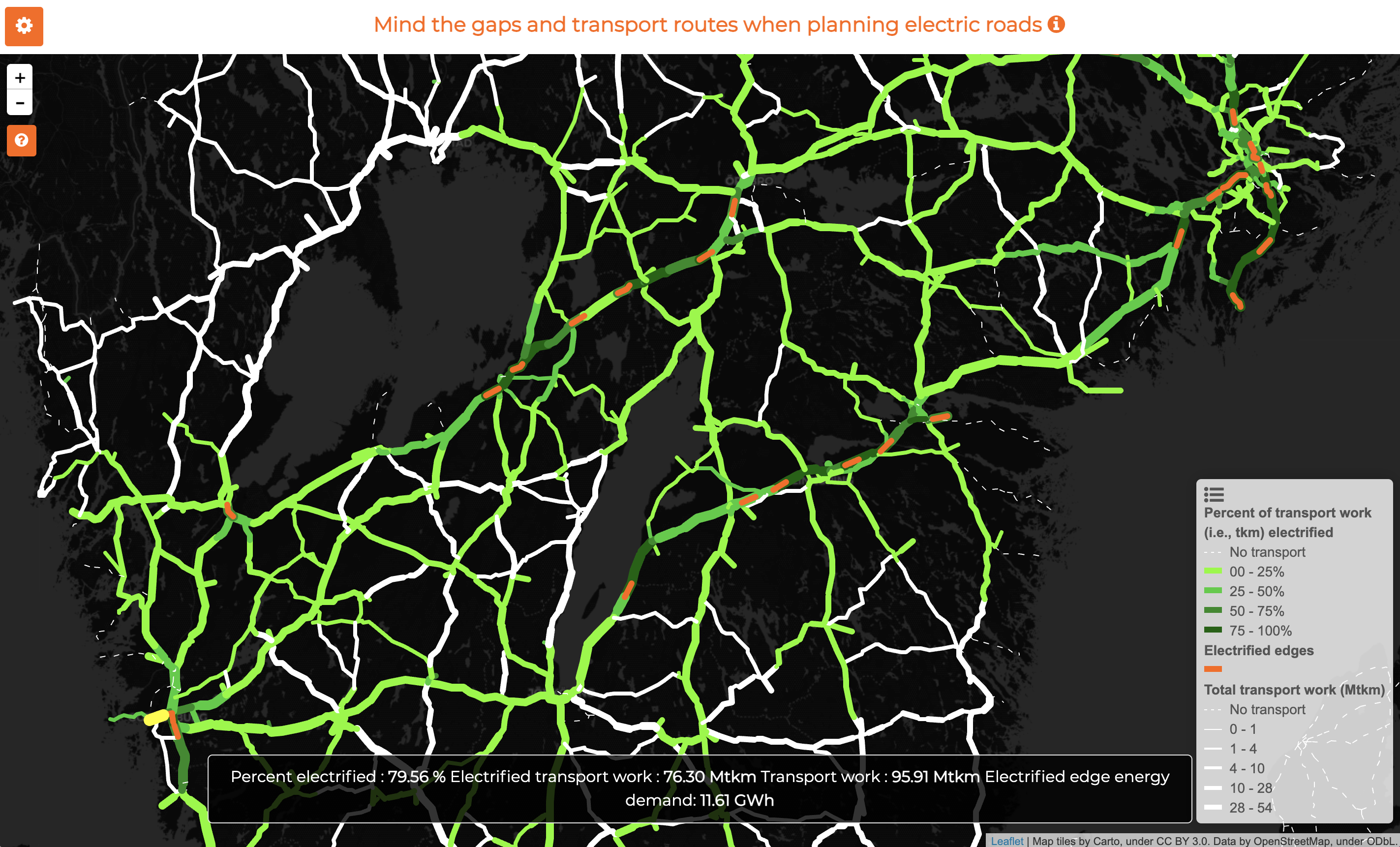 The transport industry is a multi-trillion-euro, growing market currently disrupted by electrification, automation, and digitalization. In this context, the amounts of data on transport and movements are growing rapidly and extracting knowledge out of massive amounts of data is becoming increasingly important but also difficult.
Gordian provides data-driven intelligence for transport planning and logistics and is based on 20 years of combined KTH research into transport data analytics and optimization. For example, Gordian's products has been shown to make charging grid infrastructure 5 times more profitable or eliminate 50% of the waste in managed transport services. These are just a few examples of the markets that Gordian wants to address within logistics, mobility, closed-loop transports, last-mile deliveries, infrastructure planning, etc.
"The team behind Gordian has a large vision-they want to become the Databricks of movement data. The market is very large and global with many potential application areas and customers. This represents an interesting business opportunity as well a large potential for improving environmental impact given that transports account for a quarter of all greenhouse gas emissions. Gordian is a company we are excited to invest in and support further", says Daniel Carlsson, Investment manager at KTH Holding AB.
The team behind Gordian consists of entrepreneurial academics with expertise in data analytics, AI, optimization and software development. They have developed the secret sauce behind Gordian-an AI-infused transport route analytics and optimization platform. Currently, the company has applied its technology on a number of use cases. For example, Gordian has shown it can help logistic companies to optimize transport operations (reducing costs with €12K per vehicle annually). The company is about to launch its first product to the market during 2022
"The investment from KTH Holding and the invaluable prior support of KTH Innovation gave us more than monetary support, it is the fantastic environment of smart and dedicated people at KTH that helps to realize the commercial potential and societal benefit or ideas, visions and research results. We will use the investment to continue development of our business models and service innovations for real-time logistics" says Gyözö Gidofalvi, CEO of Gordian.
For more information
Gyözö Gidofalvi, CEO
Telefon +46 763392692
Web: https://www.thegordian.io
About Gordian:
Gordian is a DeepTech startup based on 20 years of transport data analytics and optimization research at KTH. Gordian develops an AI-infused transport route analytics and optimization platform with SaaS products to increase the profitability and robustness in real-time fleet management and infrastructure planning. Gordian uses its proprietary 50x lossless compression and indexing of transport route data that enable superior route analytics. AI methods use the analytics to model transport demand and optimize transport resource allocations through millions of simulations in digital twins. By helping grid and logistics companies decide where and how to develop charging infrastructure or helping logistic companies to optimize closed-loop (inbound and outbound) transport operations. Gordian's vision is to become the one-stop-shop for organizations to discover, manage and utilize knowledge from their transport route data. Towards this vision, Gordian delivers superior SaaS products that utilize transport route data to increase the efficiency and robustness of real-time logistics and transport infrastructure plans.
About KTH Holding:
KTH Holding invests in early-stage startup companies based on research or education at KTH. KTH Holding is part of the innovation ecosystem at KTH supporting commercialization via investments in companies and intellectual property rights. The aim is to make research, new ideas and knowledge from KTH generate a positive impact in society. The investment portfolio comprises more than 40 companies in many technology fields and development stages.